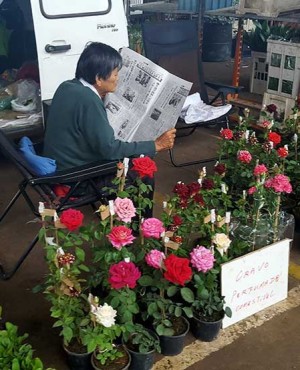 Brasília – The South American country of Brazil is currently home to nearly two million Japanese Brazilians. These immigrants arrived approximately 112 years ago, forming the largest Japanese population in the world outside of Japan. Although many were previously sent to countries such as the United States and Canada, Brazil's demand for unskilled workers attracted immigrants looking for new opportunities abroad. The Japanese minority have a long and extensive history and influence in Brazil.
The first wave of Japanese migrants that departed Kobe arrived in Brazil on the 18th of June 1908 in Santos port near São Paulo. Onboard the Kasato Maru steamship were 781 farmers commissioned as workers in rural coffee plantations that drove Brazil's economy at the time. Between 1885 and 1923, an estimated half a million Japanese were residing abroad. During the peak of this immigration, at least 50 Japanese immigrants were arriving in Brazil every single day.
After Brazil halted Japanese immigration during World War II, it reopened in 1953 with a new wave of immigrants who planned to settle permanently after struggling with economic difficulties in war-torn Japan. Moreover, the Japanese government encouraged emigration as a national policy, especially to those residing in rural areas like Okinawa, Fukushima, Hokkaido, and Kumamoto. This resolution was designed to reduce unemployment, impoverishment, and overpopulation. An estimated 55,000 settlers arrived in Brazil between 1953 and 1973, when the last ship with emigrants left Yokohama.
Following many years of labor, the Japanese immigrants in Brazil began to ascend in society. A large number left the plantations, bought their own lands and began independent farming settlements. Most of the Japanese settled in the center of the capital of São Paulo, particularly in the district of Liberdade, also known as the city's Japantown. Young Japanese Brazilians started going to urban areas to obtain higher education from different universities. A large number of Japanese also reside in the states of Paraná, Pernambuco, Minas Gerais, and Mato Grosso do Sul.
Today's Generation of Japanese Brazilians
Today's population of Japanese Brazilians are predominantly middle class. They are mostly made up of third- or fourth- generation immigrants who are now generally well-integrated in the Brazilian society. They occupy large cities and enjoy higher socioeconomic status. The district of Liberdade in São Paulo alone is reported to house at least 600,000 people of Japanese descent. Approximately fifty percent of its community are of mixed descent or marry spouses of different ethnicities, a trend occurring recently among Japanese Brazilians.
Intermarriage is a contributing factor to the growth of Catholicism in the country. A staggering 60 percent of Japanese Brazilians are Roman Catholics, while 25 percent practice traditional Japanese religions such as Buddhism or Shintoism. Meanwhile, the younger generation speaks Portuguese, the national language of Brazil. They are not as fluent in Japanese as their parents and earlier generations of Japanese Brazilians. The good thing is that many of the younger Japanese Brazilians have shown interest in learning the Japanese language and enrolled in classes.
Image from Dubes, https://www.flickr.com/photos/dubes/